My week has been both busy and not, but to start, a couple of follow-ups from Monday's post (wow, it has been a while since I last posted!):
The Troopers are doing well and are kicking ass like they are always prone to doing. The thing that I found most inspiring and reminded me not only why I love this group so much but why I am the way I am now is reading about how, despite the bus accident, they just kept on doing what they were doing. Nothing can keep the Troop down.
Swimming went better than I thought, but I'm so going to go to the gym from now on for it. The two big reasons are that I don't want to deal with coming up to the surface to old floating bandaids, and that I know no one will be judging me at the gym.
But, for today's adventure! My parents are in town for the night, and we spent the afternoon roaming around Manitou Springs and tasting some of the mineral spring water in the area. It was a great walk in a very nice part of town with perfect weather and interesting tasting water.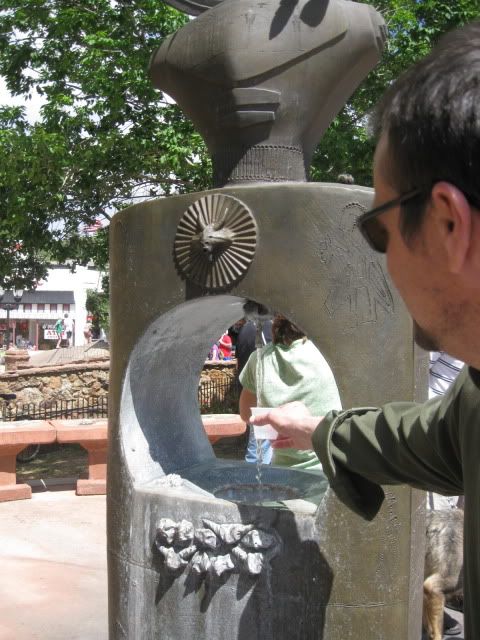 Twin Springs was our favorite, but they all were pretty tasty. Each of the springs have a good number of minerals in the water, some more than others. The heaviest contents were often calcium and sodium, but chloride and sulfate were also prominent, too. Other minerals present were copper, fluoride, iron, lithium, magnesium, manganese, potassium, silica, and zinc. It was a great way to wander the streets of Manitou; it was almost like a guided tour!
There were a couple of springs we didn't get to try because they were either a little too far or they were shut down; still, we managed to hit all of the rest of them!
After spending an hour or so in Manitou, we went downtown to The Melting Pot for some fondue fun!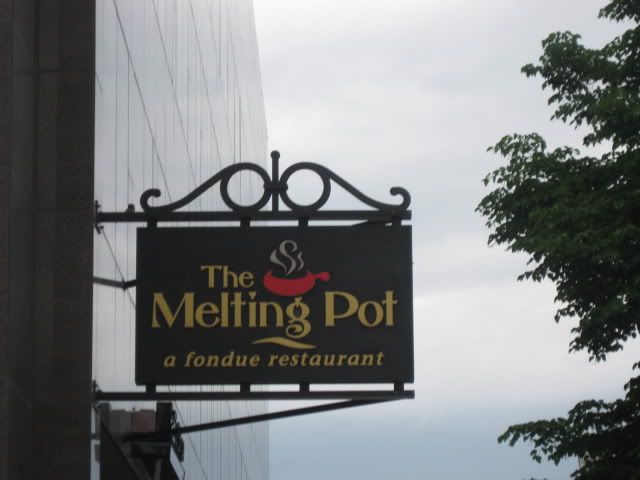 It's a really expensive dinner, but worth every penny. I enjoyed a white sangria filled with a lemon, lime, cherry, berries, and pomegranate...
... some queso with bread, apples, vegetables, and tortilla chips for an appetizer...
... a delicious dark green salad with mango, shrimp, and avocado...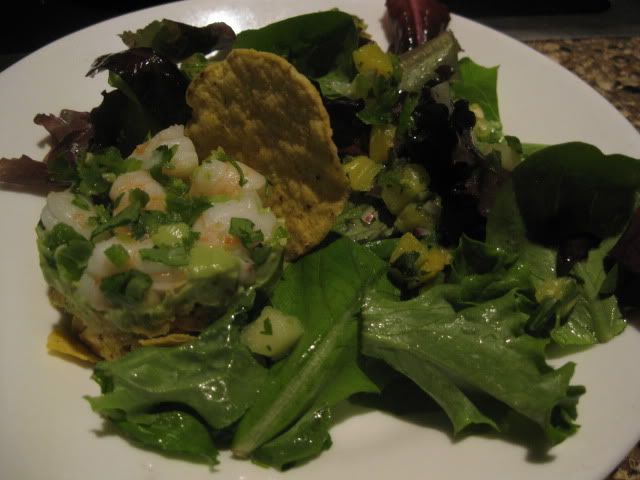 ... and for the main course, lobster tail, shrimp, ravioli, and some land animals cooked in a fondue of fresh herbs, mushrooms, garlic, spices, and burgundy wine! (And of course, we were given some broccoli, mushrooms, and potatoes, and some sauces to supplement.)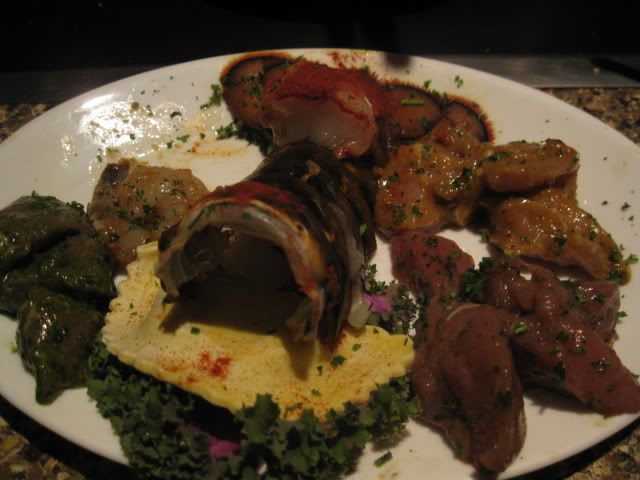 For the first time in a long time, I willingly tried some chicken. After eating it, not only was I overwhelmed with a feeling of guilt, but I didn't miss the taste nor did I savor it. I think pescetarianism is here to stay, until the holidays, anyway. And that made me feel better than anything.
We were about stuffed when the fourth course came around: dark chocolate with a delicious platter of strawberries, bananas, cheesecake, among others to dip it in. Mmmm, my favorite type of fondue.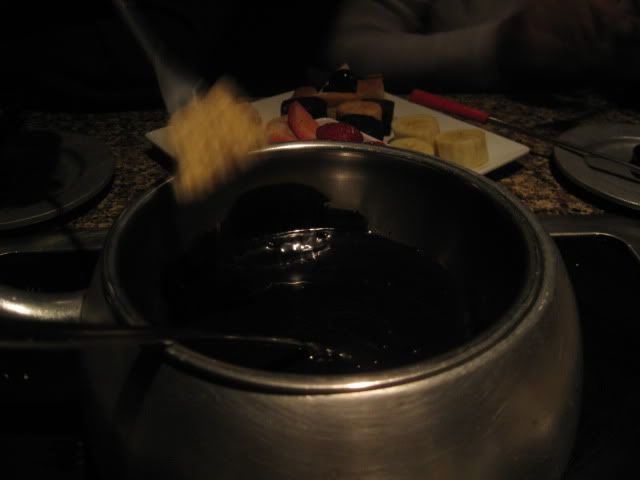 I couldn't finish this. It was so good, but, oh man, I just could not eat another bite. We took a long walk downtown afterward to hopefully burn off some of the extra calories we consumed. But I did re-establish that one of my most favorite desserts is indeed chocolate-dipped strawberries, especially in dark chocolate. Yum~!
All in all, a great way to start the weekend! Tomorrow is another swim day, and I might lift some weights after just to burn off some more of this wonderful meal.