Yesterday we didn't quite make it to Pikes Peak, but we drove beyond it and wound up at a park my father had been wanting to check out for some time: the Florissant Fossil Beds. It's a neat little park with a handful of trails between 0.5 miles to 4.0 miles long. The main attraction was the 1.0 mile trail, which looped around to show the park's namesake: petrified redwood tree stumps from 340 million years ago.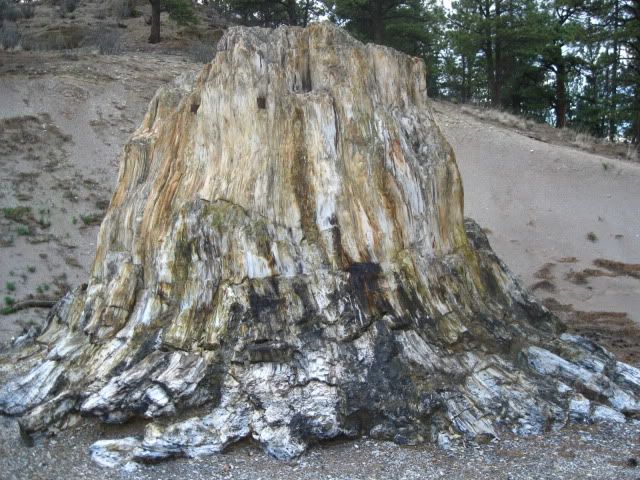 Another neat thing about this trail was that after a certain point, you reached a sign that explained that if the entire mile was the lifespan of the planet, this is when a certain milestone of life happened. It helps put things in perspective, which is always fun for me. Then again, the Powers of 10 videos are some of my favorites to watch, too.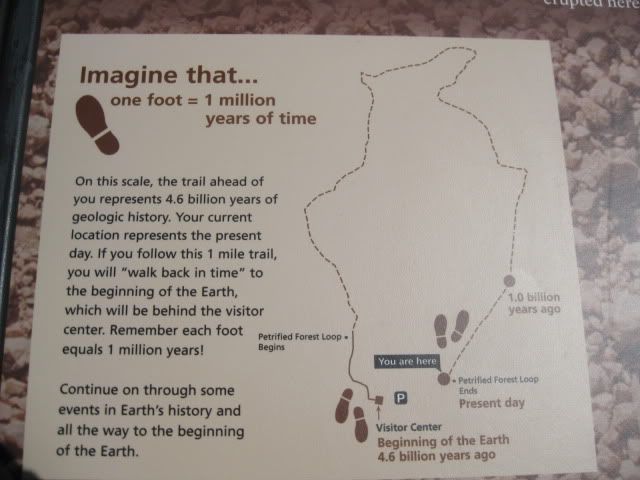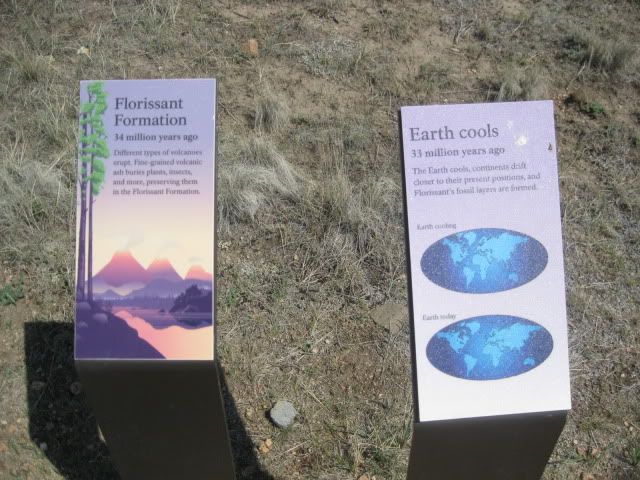 After completing this trail, we took a short break, indulged in some
avocado chocolate chip cookies
I made (so green!), and made our way through another trail at the park.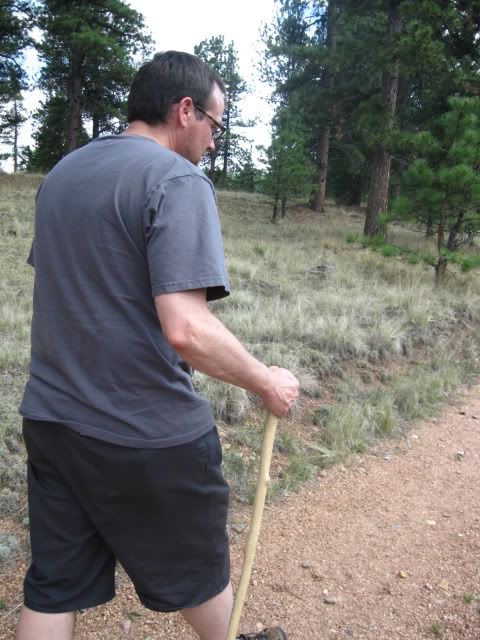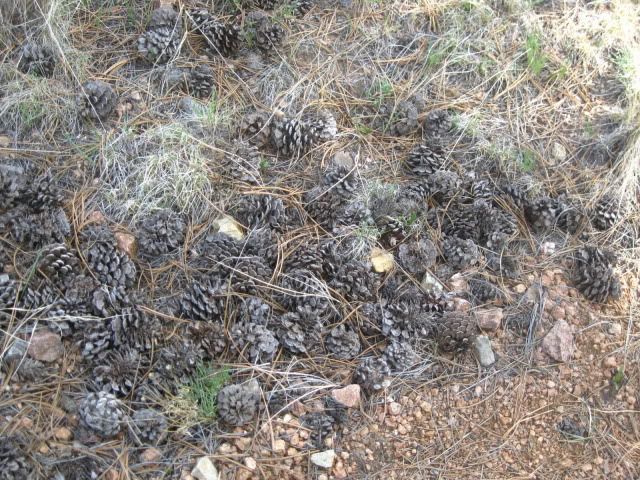 It was a very hilly trail, which I moaned about because of
my run earlier that morning
, and my mother had some trouble with them, too. But we pushed through it alright! We hiked a total of four miles, which is pretty good for an afternoon, I think.
On the way home, we found a hole-in-the-wall barbecue place that advertised freshly caught rainbow trout. It was a cute little place with a lot of character.
Mom and I had the trout filet combo, which came with beans and coleslaw. I didn't touch the beans, but the fish and the coleslaw were pretty good!
After we returned to the Springs, we tried out this new self-serve frozen yogurt place that opened up near my apartment,
I Top It
. It was very good, and I have a new favorite ice cream place! Sorry, Cold Stone, but I'm opting for the lighter option in which I can control what toppings and how much I put on it.
The weekend continues with brunch at the Broadmoor. Another three more hours to our reservation... this banana isn't going to tide me over until then, I think. I might need to eat another avocado cookie!